Cancellation of the 18th Annual Scientific Sessions of the SHVM – June 21-24, 2020 in Halifax
Following extensive discussions with the executive board of the Society of Heart and Vascular Metabolism and conference organization team, a decision was taken to cancel the upcoming SHVM meeting scheduled in June 2020 in Halifax, Canada. This difficult decision was made given the rapidly evolving situation with the COVID-19 pandemic, the state of lockdown implemented in many countries, long-term restrictions on travel and concerns regarding attendee/public health. SHVM will reimburse registration fees to our participants. We are grateful for your continuous support to SHVM and look forward to welcoming you to SHVM 2021 annual conference in Seoul, South Korea.
The Local Organizers and SHVM Board members
Welcome
We are pleased to invite you to the 18th Annual Meeting of the Society for Heart and Vascular Metabolism (SHVM), to be held in the vibrant and charming seaport city, Halifax, Canada, from 21 to 24 June 2020.
Metabolic homeostasis and balanced nutrient uptake and utilization are essential for cardiovascular function and to respond and adapt to physiological stimuli including exercise. Conversely, dysregulation of nutrient metabolism and signaling in the heart plays an important role in cardiac muscle injury and heart failure due to a variety of causes, including obesity, diabetes, hypertension, and cancer therapy.
This meeting will focus on metabolic mediators and nutrient signaling pathways in the heart and vasculature in health and disease. Also, the relationship between novel metabolic biomarkers and cardiovascular disease will be discussed. Invited speakers of this meeting will highlight our current understanding of nutrient sensing and signaling pathways in the heart that can possibly be targeted for the prevention and/or treatment of cardiovascular diseases.
The 2020 annual SHVM meeting aims to foster interaction and collaboration among researchers and provides an interactive learning environment for trainees. We sincerely hope that you will participate at this meeting and look forward to welcoming you to Halifax, a port city at the East Coast of Canada known for its warm Maritime hospitality, dynamic culture, and heritage.
See you in Halifax!
Organizing Committee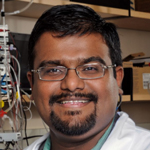 Thomas
Pulinilkunnil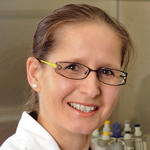 Petra
Kienesberger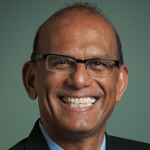 Brian
Rodrigues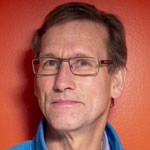 Terje
Larsen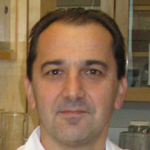 Florin
Despa
Thomas Pulinilkunnil
(Co-Chair)
Saint John, NB, Canada
Petra Kienesberger
(Co-Chair)
Saint John, NB, Canada
Brian Rodrigues
(Co-Chair)
Vancouver, BC, Canada
Terje Larsen
(SHVM President)
Tromsø, Norway
Florin Despa
(SHVM Secretary/Treasurer)
Lexington, KY, USA
Gary Lopaschuk
Edmonton, AB, Canada
Gary Sweeney
York, ON, Canada
Mary-Ellen Harper
Ottawa, ON, Canada
André Carpentier
Sherbrooke, QC, Canada
Jessica Ellis
Greenville, NC, USA
Geoff Werstuck
Hamilton, ON, Canada